With 2020 Behind, Onwards to 2021
By Laura Davis
| Wed Feb 03 2021
2020
was a roller coaster year for many around the world, especially here in East Africa, but in the end, we all weathered the storm and now we're charging ahead with ambitious plans for 2021.
Many of you have been following us for years, and in some ways, you have helped us build RENEW from a two-person team working from our apartment in Addis, into one of the most active investment firms in East Africa. Even though it hasn't been the smoothest ride - and we still have some uphill battles to go - we are dead-set on building what we believe will become one of the largest, and most successful investment firms on the continent of Africa. Everyone at RENEW embraces the mission to change the way the world sees Africa. And we know we can only do this by serving you, our stakeholders, and building success stories. We have not done that consistently, but we will never give up.
During the last weeks of December and into January we worked on our RENEW Annual Management Plan for 2021. At the start of the second day, we read our 5-year strategic plan to ensure the goals we set for the year are aligned. Our plans for 2021 build on our successes and lessons learned in 2020.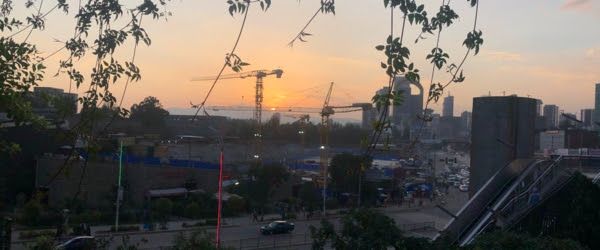 We wanted to share our high-level goals for 2021 with you:
Summary of Our Corporate Goals

- We aim to continue to strengthen our internal systems and strengthen our marketing and sales division.

Summary of our Development Goals

- We aim to secure projects that will help improve the ecosystems, create jobs and empower women across East Africa. We also aim to continue our policy and ecosystem work in Ethiopia with an emphasis on building gender equality across management teams and in multiple segments of the private sector.

Summary of our Investment Goals

- We aim to close more than 5 investments, strengthen our asset management function and exit investments. We also plan to enhance our Impact Angel Network experience and continue to grow the network.
Of course, there are measurable targets under each one of these broad objectives for the year, and each division at RENEW develops its quarterly objectives and key results aligned to these annual goals. Then we execute!
Here's to a healthy, successful, fresh and peaceful 2021. Here's to you, our stakeholders, who believe in our vision of growing businesses, building nations and leaving a legacy. Onwards!
Renew Capital is an Africa-focused impact investment firm that backs innovative companies with high-growth potential. Renew Capital manages investments made on behalf of the Renew Capital Angels, a global network of angel investors, foundations and family offices who seek financial returns and sustainable social impact. For the latest on investing in Africa, subscribe and follow us at our social links below.